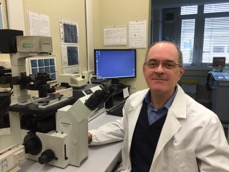 Prof. Carlo Laudanna, MD-PhD
At the University of Verona, he received the doctoral degree in Medicine at Surgery in 1988, and the PhD in Cellular and Molecular Biology and Pathology in 1995. He is full professor of General Pathology and member of the American Association of Immunologists (AAI) and of SIICA (Italian Society of Immunology, Clinical Immunology and Allergology).
From June 1993 to July 1997, at the laboratory of Prof. Eugene C. Butcher, Stanford University, CA, USA, he started studies regarding the signaling mechanisms regulating integrin activation, lymphocyte adhesion and migration regulated by chemotactic factors.

Prof. Laudanna's main scientific interests concern the characterisation of molecular mechanisms regulating cell trafficking under physio-pathological conditions, with a specific focus on the intracellular signalling mechanisms regulating integrin activation and cell adhesion. In this field he is author of several articles and reviews where he described the central role of rho small GTPases and of protein and lipid kinases and tyrosine kinases and phosphatases in integrin affinity and valency regulation.
Prof. Laudanna is supported by Italian Association for Cancer Research (AIRC) to study the signalling mechanisms controlling integrin triggering and mediated trafficking of neoplastic B-lymphocytes isolated from CLL patients. Phosphoproteomics and metabolomics technologies are applied to define the network signatures of disease in conjunction with statistical and topological analysis of 'omics networks developed by the CBMC (see below).

Prof. Laudanna is co-founder and former Director of the Center for BioMedical Computing (CBMC). The CBMC is an interdisciplinary joint initiative between many departments of the University of Verona. Its goal is to develop novel mathematical approaches allowing abstraction and analysis of the topological properties and dynamics of intracellular signalling networks and, more in general, of biological networks, with particular focus on clinically relevant applications, such as leukaemia and neuro degeneration. The CBMC also provides bioinformatics and technological services allowing analysis of genomics, proteomics and metabolomics experimental high throughput data analysis. The CBMC is supported by Fondazione Cariverona.

Prof. Laudanna's laboratory has established several technologies to study signalling mechanisms regulating cell trafficking under physiological conditions, including the development of Trojan nano-vector technologies (Cell Penetrating Peptides, CPPs) to study the role of mutated signalling proteins and of protein domains in the regulation of specific signalling pathways in mouse and human primary leukocytes without the need of DNA transfection. This technology is systematically coupled to in vivo models to accomplish a physiological analysis of signalling mechanisms involved in the regulation of leukocyte trafficking. Several tools have been generated and patented, and are readily available from the lab. Prof. Laudanna's lab is also involved in a nanotechnology project applied to medicine (Verona Nano Medicine Initiative) and concerning the application of the trojan nanonvector technology to clinical contexts in which leukocyte recruitment is a central pathogenetic mechanism, such as extracorporeal circulation, atherosclerosis and stroke.

Prof. Laudanna is co-founder of the university spin-off Veneto Pharma, a biotech focused on developing novel strategies to prevent lymphocyte recruitment in inflammatory diseases, such as Multiple Sclerosis.
Prof. Laudanna is also co-founder of the California-based startup LEUVAS (Delaware incorporated).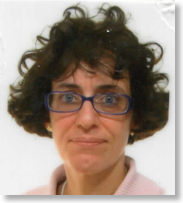 Dr. Laura Fumagalli, PhD, laura.fumagalli@univr.it
Lab phone: +39-045-8027222
Signal transduction in cell migration
Phosphoproteomic analysis of signaling networks
Oxidative stress
Trojan nanovectors in nanomedicine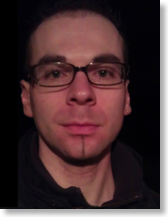 Dr. Alessio Montresor, PhD, alessio.montresor@univr.it
Lab phone: +39-045-8027145
CBMC affiliated
ntegrin activation in leukemia cells (B-CLL)
Phosphoproteomic analysis of signaling networks
Trojan nanovectors in nanomedicine
ImageStream CBMC and CGA core-facility administrator
Victor X5 CBMC core-facility administrator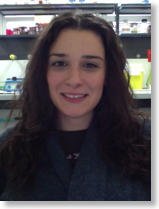 Dr. Lara Toffali, PhD, lara.toffali@univr.it
Lab phone: +39-045-8027145
CBMC affiliated
Signaling in integrin activation
Mechanisms of leukocyte deformability
BioFlux CBMC core-facility administrator
Bioinformatic analysis of underflow cell adhesion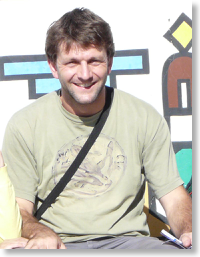 Dr. Giovanni Scardoni, PhD, giovanni.scardoni@gmail.com
Lab phone: +39-045-8027145
CBMC affiliated
Network theory
Topological analysis of biological networks
Bioinformatic analysis of biological networks
Development of Cytoscape plugins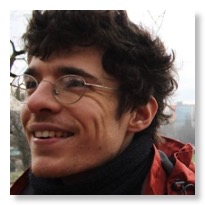 Dr. Gabriele Tosadori, PhD, gabriele.tosadori@univr.it
Lab phone: +39-045-8027145
CBMC affiliated
Topological analysis of biological networks
Bioinformatic analysis of biological networks
Development of Cytoscape plugins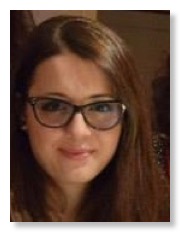 Dr. Francesca De Giorgi, PhD, francesca.degiorgi1991@gmail.com
Lab phone: +39-045-8027145
Tyrosine phosphatases in inflammation
Endothelial cells physiology
Trojan nanovectors in nanomedicine



SOME FORMER LAB MEMBERS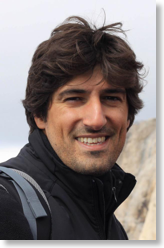 Dr. Matteo Bolomini-Vittori, PhD, matteo.bolominivittori@univr.it
Now at the Department of Tumor Immunology, NCMLS Radboud University Nijmegen Medical Centre (RUNMC) The Netherlands; M.BolominiVittori@ncmls.ru.nl
Modularity in signaling networks controlling integrin triggering
Trojan peptide technology
Phosphoproteomic analysis of signaling networks
Trojan nanovectors in nanomedicine
Victor X5 CBMC core-facility administrator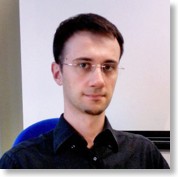 Dr. Simone Zorzan, PhD, simone.zorzan@univr.it;
CBMC affiliated
High throughput data analysis
Bioinformatic analysis of biological networks
Development of Cytoscape plugins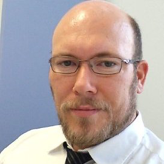 Dr. Michele Petterlini, PhD;
CBMC affiliated
Bioinformatic analysis of biological networks
Development of Cytoscape plugins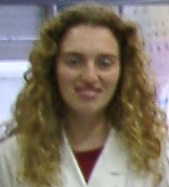 Dr. Cinzia Giagulli, PhD, cinzia.giagulli@med.unibs.it
Now at the Department of Medicina Sperimentale ed Applicata, University of Brescia;
Signaling mechanisms controlling integrin activation
Trojan peptide technology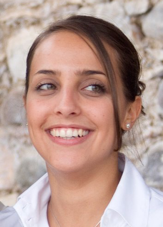 Dr. Jasmina Zanoncello, PhD, jasmina.zanoncello@gmail.com
CBMC affiliated
Analysis of proteomics and phosphoproteomics data in cancer cells
Bioinformatic analysis of biological networks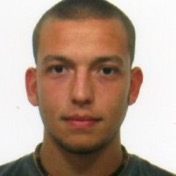 Dr. Marco Silvestri, PhD, marcosilvestri.1992@gmail.com
CBMC affiliated
Analysis of proteomics and phosphoproteomics big data in cancer cells
Topological analysis of biological networks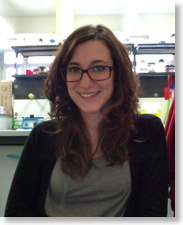 See

interview

Dr. Michela Mirenda, PhD, michela.mirenda@univr.it
Lab phone: +39-045-8027145
Trojan peptide technology (CPPs)
Phosphoproteomic analysis of signaling networks
Phosphatases in signal transduction modulation
Trojan nanovectors in nanomedicine
Glioblastoma multiforme biology and treatment